Bathroom Tilers Melbourne
JM Tiling & Stone – is a credible residential tiling company in Melbourne that walks the extra mile to ensure that getting tiles installed is never a hassle for you. Our team of experienced Bathroom Tilers have catered to numerous bathroom projects, associated with hundreds of happy clients across Melbourne and have established as a leading company in the city and surrounds.
Being a customer-centric company, we focus on client satisfaction and ensure that the service we provide is to the highest standards. We abide by the Australian safety laws, and follow relevant protocol whilst carrying out the job. Our team of experienced Melbourne Bathroom Tilers are known for maintaining high standards of workmanship as per the Australian work ethics and therefore, you can count on us for all your bathroom tiling needs.
licensed And Certified As Bathroom Tilers in Melbourne, VIC
There is no denying the fact that high quality tiles not only add up to the look of the bathroom, but make them safe to use. However, if you read between the lines, the quality of installation of tiles is very important. And that is where we come into the picture. We are experienced in bathroom tiling as we understand the technicalities involved in the projects.
We make sure that we install tiles in your bathroom with efficiency so that it is safe for you and your family. We are licensed and certified as bathroom tilers, backed by years of experience and passion to do what we do.
We are versatile in every sense- which means, whatever tile product you may like for your bathroom, we would be able to install it efficiently. We didn't want you to stay confined to particular tile products so we have expanded our horizons to suit your needs.
Installing the tiles in the right manner is not a layman's job, but the work of an expert who pays attention to detail to prepare your bathroom's floor. We service Melbourne wide, so if you are looking for a credible, insured and licensed bathroom tiler, give us a call straight away.
Along with being experienced bathroom tilers Melbourne, we offer an array of other service that include external facade cladding and mechanical fixing, affordable and accurate pedestal tiling system, self-level compound application, waterproofing, floor preparation or grinding, sand and cement screeding, caulking, epoxy grouting, and paving, Kitchen tiling.
So you see, we are a one-stop-shop for all your tiling needs! Get professional bathroom tilers to do the job for you at affordable prices and rest easy!
Your Bathroom Tiling Expert in Melbourne
If you've been searching for 'bathroom tilers near me', your search ends here. JM Tiling & Stone is a leading tiling specialist providing high-quality services to homeowners and businesses in Melbourne and nearby suburbs.
We're dedicated to making your bathroom a place where you can feel relaxed, and at home, so we take all the necessary steps to ensure that you are 100% satisfied with our work.
We'll go over every detail with you, from materials to tiles and grout choices. Our team will even help you choose which floor coverings will go best with your new bathroom tiling so that everything matches perfectly!
We offer free estimates on all projects and are willing to work with any budget, so if you're ready to give your bathroom an upgrade that will last for years, call us today!
The Finest Quality Tile Designs & Colours
Whether you are looking for a new bathroom or renovating an existing one, we can help you achieve the perfect look with our extensive range of tiles and stone options. From traditional tiles to modern designs, we have something for everyone. We work closely with clients to understand their needs so that they can achieve what they want without compromising on quality or budget constraints. So whether you need help with selecting the right tiles for your project or require us to install them for you, our expert bathroom tilers in Melbourne are here to help. We offer commercial and residential bathroom tiling options including: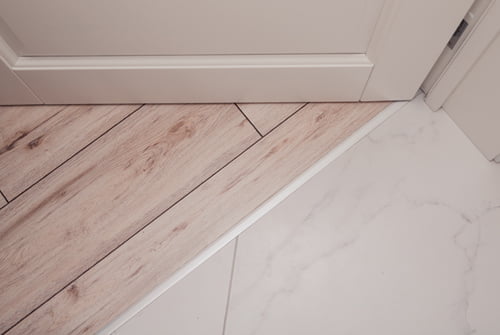 Vinyl tiles are a popular choice for bathrooms and can be found in many styles and colours. They are easy to install, durable and cost-effective. You can choose either standard (invisible) vinyl or decorative vinyl tile, which features a pattern along one or both sides.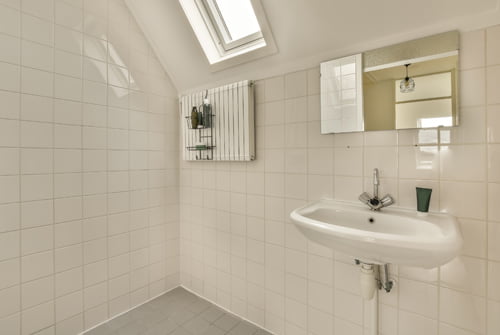 Porcelain and Ceramic tiles
These two materials combine to create durable floors that will last for years without needing special care or maintenance. Porcelain and ceramic tiles are available in many different styles, designs and colours and are relatively inexpensive compared to stone or glass tiles.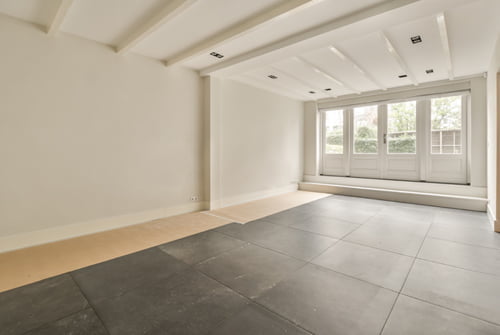 Plastic laminated tiles add an appealing look to your bathroom. This tile option forms a smooth surface that is durable and easy to clean. Plastic laminated tiles are often used as an alternative to stone tiles in commercial buildings because they require less upkeep than masonry surfaces.
Wood tiles are durable to dust, scratch and spills. We use only the highest quality woods, such as ash, beech, cherry, oak and walnuts. These tiles add an elegant look to your bathroom and are waterproof and slip-resistant, which makes them perfect for your desired look.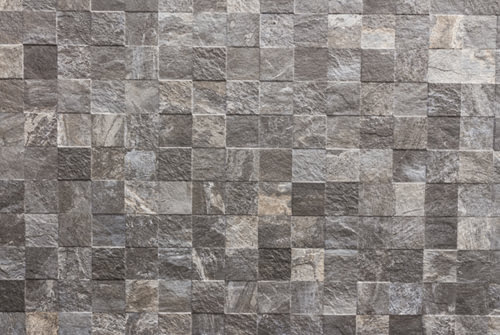 Stone tiles offer a unique look and feel unmatched by any other tile material. The natural look of stone tiles makes them perfect for traditional and modern designs. They also come in various colours, patterns, shapes and sizes to suit any design aesthetic.
Glass tiles offer a contemporary look with minimal maintenance requirements. Glass tiles have been around for decades, so that you can choose from an array of styles, including glass mosaic, polished glass tile, glass field tile and more.
Quality & Professional Tiling at Competitive Prices
If you're ready to make a statement in your bathroom, the JM Tiling & Stones experts can help. We offer the most cost-effective tiling solutions, which are competitive compared to other companies in the marketplace today. Our experience allows us to deliver quality results on time, so you can enjoy an eye-catching space that's just right for you. Get in touch with the best bathroom tilers in Melbourne today!
FREQUENTLY ASKED QUESTIONS