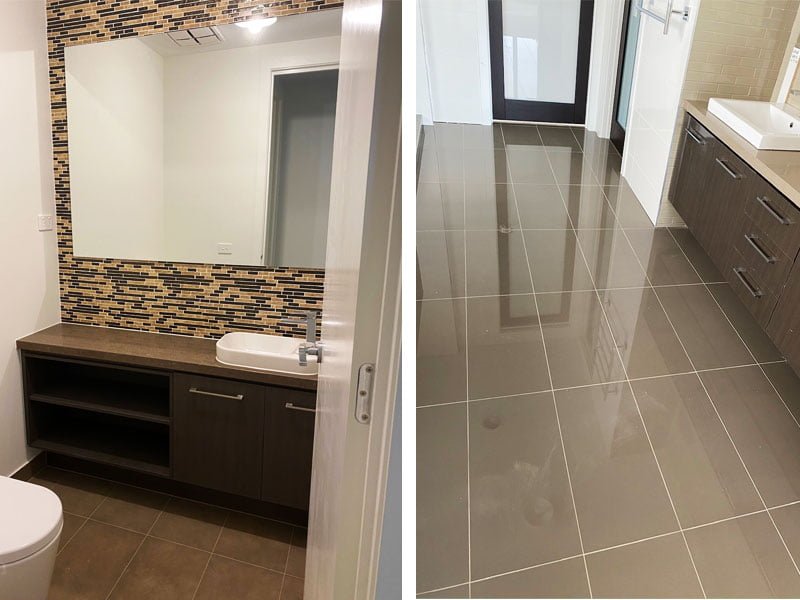 commercial tiling & Residential tiling

Welcome To JM Tiling & Stone –
Best Tilers in Melbourne
JM Tiling & Stone has been dealing in the industry of tiling for several years and now we obtain the position of one of the most trusted professional tilers in Melbourne. This is our experience and skill that makes us confident about providing superior quality service every time our clients call us.
We believe in providing the best quality products and superior services to our clients as per their budget. This is the reason we have a good reputation in the current market of the city. We have the experts of the industry who can install different types of tiles in different types of buildings; according to your requirements.
Professional Tilers Melbourne
We are JM Tiling & Stone, a renowned tiling contractor who has been serving the local community of Melbourne for several years. Our experienced team can handle any job size, from a small single room to an entire house. We strive to provide our customers with quality workmanship and professional service at affordable prices. We also offer free quotes on all jobs – no obligation required! Our team consists of expert craftsmen who have experience working on residential, commercial, and industrial projects in the area. We can handle any tiling job from a simple countertop replacement to complete kitchen remodelling. You can rely on us to be there every step of the way.
We are Melbourne's premier ceramic tile and stone tiling specialists. Our team of tiling professionals will work with you to design the ideal flooring solution for your home or business. We offer a range of services from small repairs to complete renovations, including installation and maintenance. We pride ourselves on providing affordable quality products, as well as offering an exceptional customer service experience.
If you are looking for the best quality floor tiling in Melbourne, look no further. We are the experts in our field and have been tiling for several years. We offer a full range of services, including wall and floor tiling, waterproofing, sealing, grinding, finishing and polishing. Our team has the expertise at working with all types of materials including concrete, marble, granite and natural stone as well as vinyl. We are proud to be one of the best tile installers in Melbourne.
At JM Tiling and Stone, our customer-oriented approach ensures we're always focused on client satisfaction, so you know every step of your project is being monitored from start to finish. Our team will undertake a complete assessment of your floor tiles to determine their layout, design and finish, as well as what type of surface is best suited for your project. We have been making use of top-quality materials, professional execution and skilled craftsmanship to deliver a premium result that you can be confident in. Our service is 100% personalised and tailored to meet your needs. So, get in touch with us today for a quick, low cost and professional solution for your tiling needs.
Reliable Tilers in Melbourne
If you're looking for reliable tilers in Melbourne, look no further than JM Tiling & Stone. We have the experience and expertise to get the job done right, and won't let you down. We believe in providing our clients with the best possible service and strive to deliver on that promise every time. Our team has the expertise to install tile in any setting, whether it's in a bathroom or kitchen. We have the skills and knowledge to work on both residential and commercial projects. We are proud to serve the Melbourne area and here to help you with all of your tiling needs. Please Call Our Team For More Information About The Rates And Book Our Service As Per Your Convenience.

We are known for providing both internal and external wall and floor tiling as per the need of our clients who come to us with an expectation of unparallel service and we try to make them happy with our full effort.
Residential Tilers in Melbourne
We understand that a home is your castle, and you want it to be exquisite, so we do our best to ensure your home looks its best. We use only the highest-quality materials and treat every job as if it were our own home. Our team has extensive experience with all types of residential tiling in Melbourne. We offer comprehensive commercial tiling services
and cover everything from small bathroom renovations to full-scale kitchen makeovers. Our goal is to make sure that every customer gets what they want from us, so feel free to contact us today!
Commercial Tilers in Melbourne
JM Tiling and Stone can help you with any commercial tiling job. We are the leading choice for tiling projects in Melbourne, and our work speaks for itself. With a focus on quality, efficiency and cost-effectiveness, we offer our clients a wide range of tiling services. Our team is fully licensed and insured to carry out any commercial tiling in Melbourne. We've worked on everything from outdoor tiling to large-scale projects, so whatever your needs are, we can help!
We pride ourselves on being one of the best tilers in Melbourne. We strive to provide the same high-quality service to every customer. From the initial consultation to the final construction, we're here to make sure you love your new tiling job as much as we love doing it.
Whether you're looking for a new kitchen backsplash or a tile floor in your bathroom, share your detailed requirements with us through call, mail or contact form.
Once we get a sense of your project and the scope of work it will entail, we'll come back to you with a detailed quote, including the complete cost and timeline of completion.
After everything has been agreed upon, we will begin with the construction! We'll do our best to keep any disruption to your daily life to a minimum.
Our ultimate goal is your satisfaction in every step of the process; that's why we offer a 100% customer satisfaction guarantee on all our projects.
Reliable Tilers in Melbourne
JM Tiling & Stone is a Melbourne-based company tiling specialising in tile and stone masonry design, installation and repair. We combine innovative, creative and quality craftsmanship with practical knowledge and experience to deliver the best possible service, project by project. From bathroom design to construction, our team of professional tilers in Melbourne is ready to help make your remodelling dreams a reality.
Comprehensive Tiling Solutions Under One Roof
At JM Tiling & Stone, we're not just a tiling company in Melbourne; we're your one-stop-shop for all your tiling needs whether in your kitchen, bathroom, or living room. With a wide range of services and products available to our clients, we can help you design and build any space you have in mind.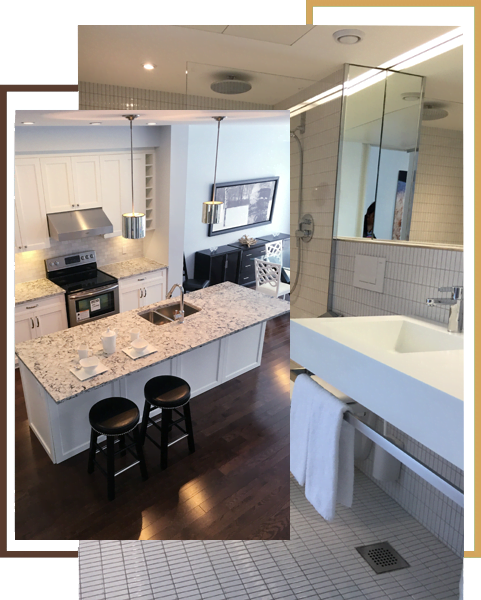 Tile Installation
Tile Restoration
Tile Renovation
Commercial Tiling
Residential tiling
Wall Tiling
Floor Tiling
Ceramic Tilers Melbourne
Tile grouting and Re-grouting
Tile Resurfacing
Tile Replacement
Tile Proofing
Tile Screeding
Balcony Tiling
Looking for Cost-Effective Tiling Solutions?
We understand that renovation can be a stressful and overwhelming process and we want to make sure that you can relax and focus on enjoying your new space while we take care of the details. That's why we offer a variety of different services at competitive prices.
We take pride in our ability to provide cost-effective tiling solutions tailored to your needs. Whether you are looking for a new floor or bathroom, or if you are looking to update the look of your kitchen or bathroom, we can help complete your project on time, within budget and to your exact specifications. We also offer free quotations and a free consultation so that you can get an idea of how much it will cost before starting work.
Frequently asked Questions
JM TILING & STONE IS THE MOST EXPERIENCED WALL AND FLOOR TILERS IN YOUR LOCALITY WITH A COMPREHENSIVE WORK PROCESS
"*" indicates required fields

Guaranteed Installation Of Best Quality Tiles
Hours Of Operations:
Monday to Sunday: 24*7